RGB amplifier
Category: Common controller Publish Time: 2014-05-27 15:30
This RGB amplifier is suitable for all kinds of constant voltage led RGB controller. it can enlarge the led controller signal through the RGB to receive the PWM(pulse width modulation),and output the signal to the load .Besides, it can make small changing of the effect.it can used with the Rigid strips,flexible strip,led panel light,led model,etc.
Working temperature

-20-60°C

Input voltage

DC12~24V

Output

3 circuit

Connection mode

Common anode

product's size

L73×W80×H33mm

package size

L117×W72×H64mm

Net weight

112g

Gross weight

135g

Static power consumption

<1W

Output current

6A/CH*3CH=18A

Output power

1

2V: <216W;24V: <432W;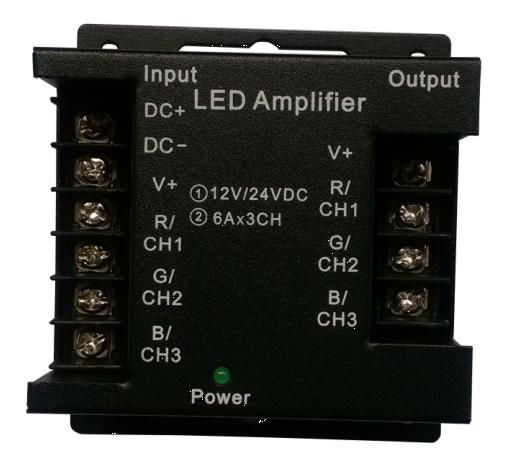 External dimension: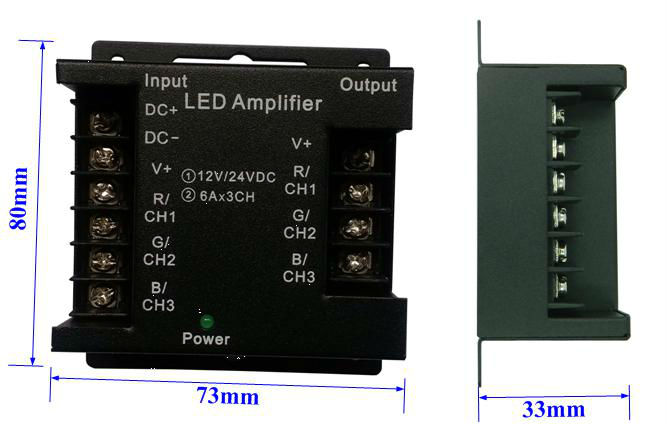 Connection description:

Related Pictures:



Direction for use:
Connect the input and output wire in sequence according to the specification one the label of the amplifier, make sure that no short circuit phenomenon,then connect the amplifier to the DC12V/24V power supply , and used with the led light , the wiring diagram are as follows: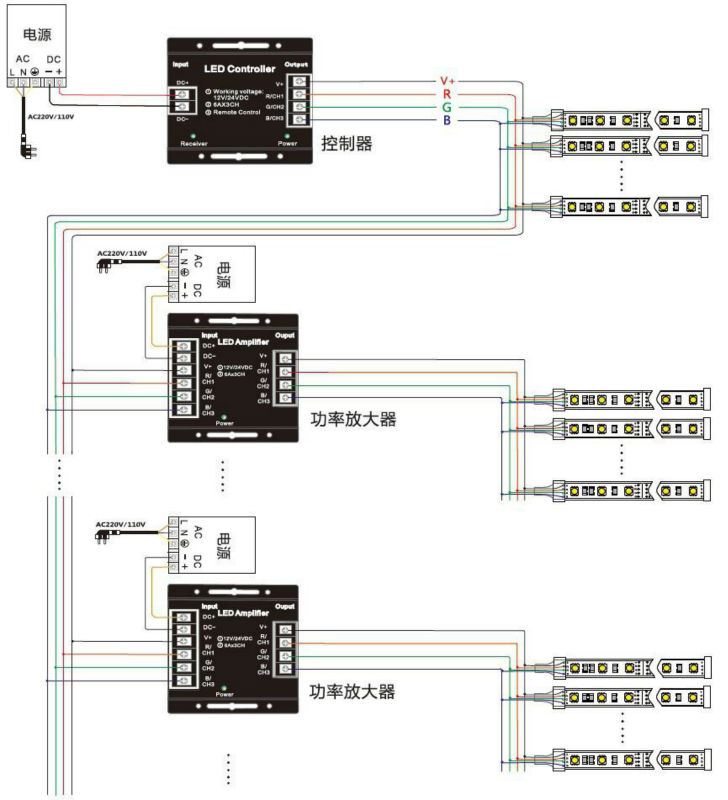 Cautions:
1,This products Input voltage is DC12-24V,other input voltage are not allowed.
2,Lead wire should be connected correctly,according to the wire color and the connecting diagram offers.
3,Overload are prohibited.