LED double dimmer switch
Category: Led Dimmer Publish Time: 2014-05-27 15:48
Single color dimmer can achieve step-less dimming. It adopts the knob control manner. According to actual needs, users can transfer the light to the appropriate brightness.
Technical Parameters: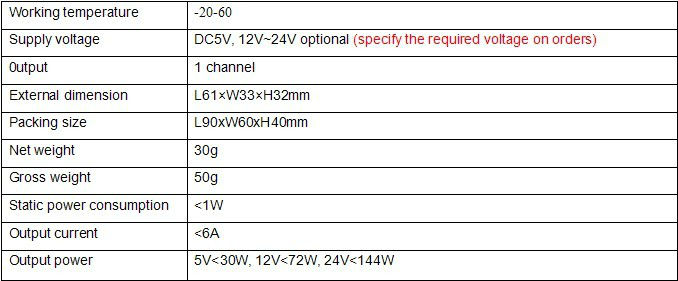 Product Size: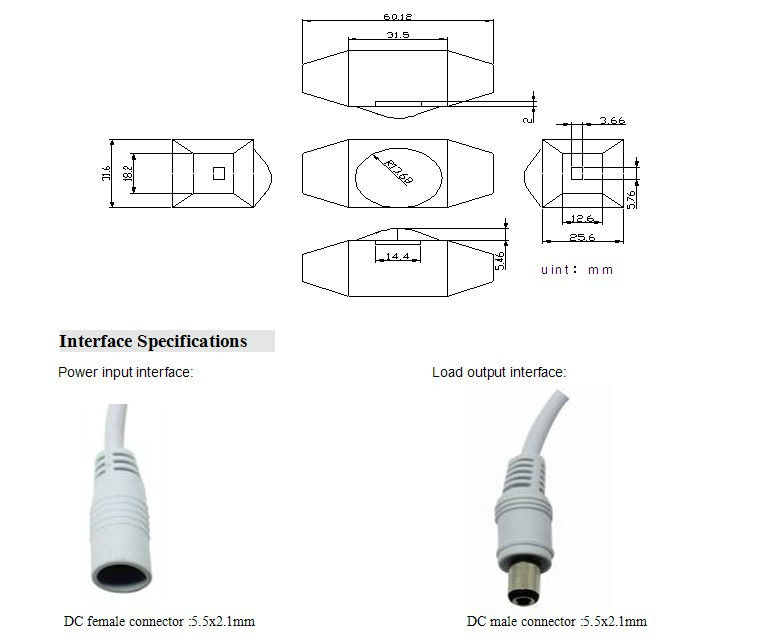 Direction for use:

Typical Application: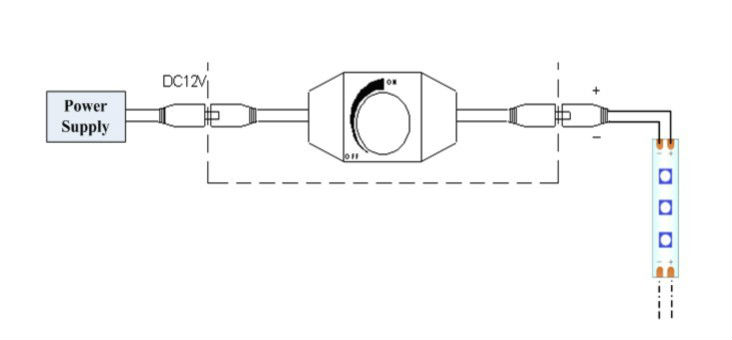 Cautions:
1,This products Input voltage is DC12V,other input voltage are not allowed.
2,Lead wire should be connected correctly,according to the wire color and the connecting diagram offers.
3,Overload are prohibited.