12-key Infrared Dimmer
Category: Led Dimmer Publish Time: 2014-05-27 15:53
12-key Infrared Dimmer Is a dedicated intelligent LED lighting dimmer controls, Adopt the most advanced PWM (Pulse Width Modulation) digital dimming technology, You can manually adjust the brightness step-less. IR wireless remote control can also be used to remote dimming; Standards for commercial or home a low 86 type switch socket box installation, LED Dimmer switches can be installed to meet the light needs of commercial or home lighting in the different time and different environments, To extend the LED life span, energy saving; power and low-power LED lighting can be dimming. Is used to control a variety of led lamps as the light source, For instance, point source of light, flexible light strip, wall washer lamp, glass curtain wall light and so on; With competitive price, easy wiring, simple to use etc.; Through the infrared remote control and dimmers on the knob to adjust brightness; Gray level 255; with custom features, delay shutdown function and a fixed gray scale output.
Technical Parameters
| | |
| --- | --- |
| Working temperature | -20-60°C |
| Supply voltage | DC5V, 12V~24V optional (specify the required voltage on orders) |
| 0utput | 1 channel |
| External dimension | L87*W87*H53 mm |
| Packing size | L106xW106xH66mm |
| Net weight | 150g |
| Gross weight | 200g |
| Static power consumption | <1W |
| Output current | 8A |
| Output power | 5V<40W;12V < 96W;24V<192W |
Interface Specifications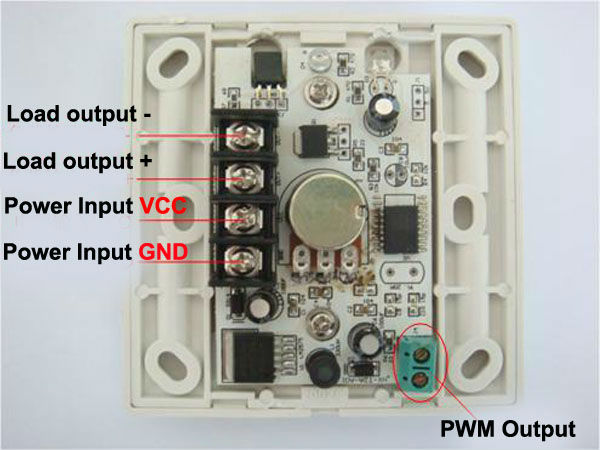 Direction for use
Connect the load wire at first, following by the power wire; Please ensure short circuit can not occur between connecting wire before you turn on the power;
When operation, the remote control facing the infrared receiver, ensure that there are no obstructions between remote controller and receiver; When dimmer receives an effective signal from the infrared remote control, the red light on the upside flickers; There are two methods in Dimming:
(1).Infrared remote control adjustment mode; the 12 key features as follow(range as the keys of remote controller)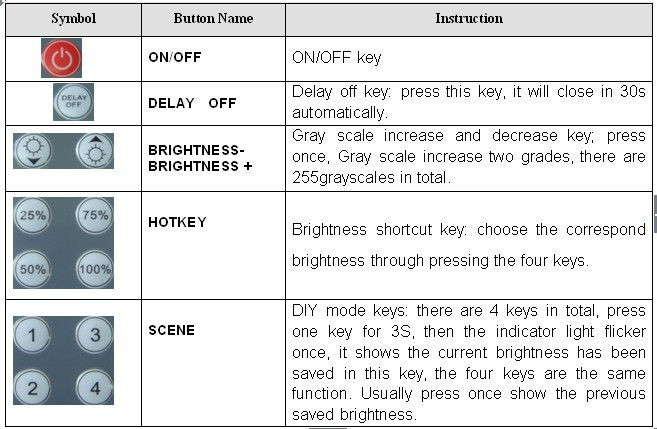 (2) Regulation resistance adjust modes: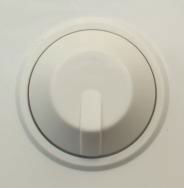 Rotary knob clockwise to increase brightness; knob counterclockwise rotation will decrease the brightness.
Typical Application Circuit:
(circuit 1)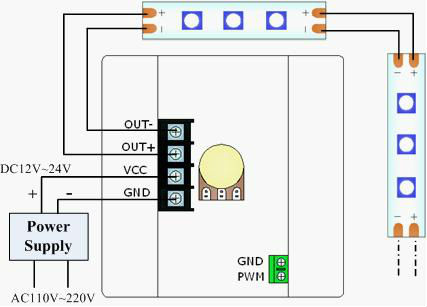 (circuit 2)

Our Led dimmer series:
| | |
| --- | --- |
| 11 keys Single color led dimmer | Single color knob LED dimmer |
| Single color Inline LED dimmer | Inline LED dimmer |
| RF 3 Keys led dimmer | |