4-key RF controller
Category: RF controller Publish Time: 2014-05-27 14:30
Aluminum 4-key RF controller adopts the advanced micro control unit, it is used for controlling a variety of constant voltage LED lights. For instance, led source , flexible led strip, wall washer, glass curtain wall light and so on; it has many advantages such as low price, easy connection and simplicity to use. Meanwhile, you could adjust brightness, static color choices and various dynamic changes in lighting effects through wireless remote control. And according to the actual need of customers, it can carry out jumpy changing, gradual changing, stroboflash and other effects of change.
Technical Parameters:
Working temperature:-20-60°C
Input voltage:DC12~24V
Output:3 circuit
Connection mode:Common anode
Controller size:L130×W65×H25mm
package size:L135×W80×H54mm
Net weight:185g
Gross weight:251g
Static power consumption:<1W
Output current:<4A/ch or <8A/ch (optional)
Output power: 12V/4A < 144W;12V/8A< 288W;24V/4A< 288W;24V/8A< 576W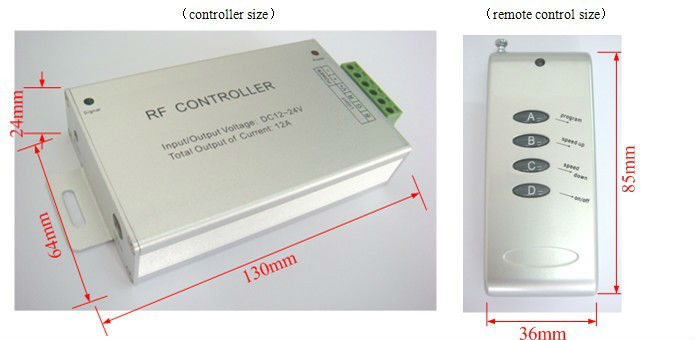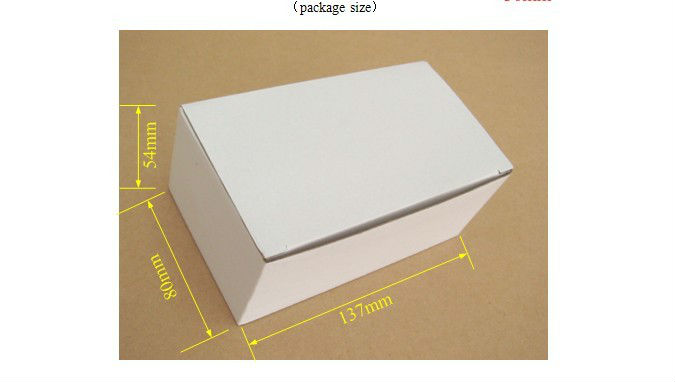 Interface Specification:
Power input interface: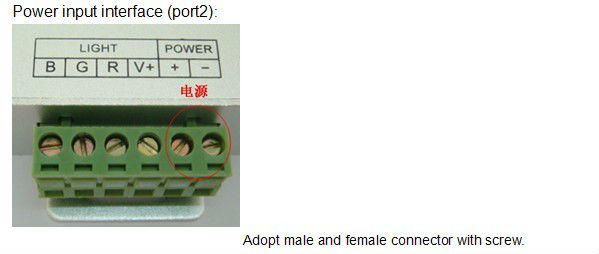 Load output interface: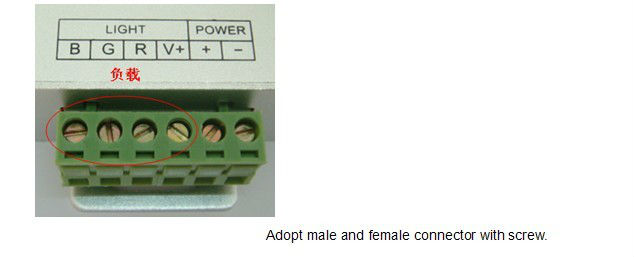 Typical Application:
Application Circuit: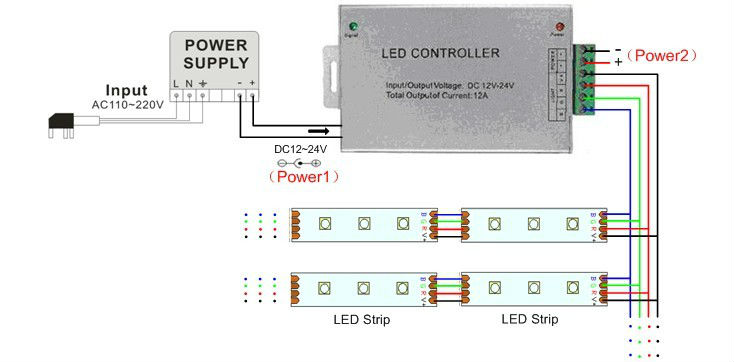 Direction for use :
1.Connect the load wire at first, following by the power wire; Please ensure short circuit,can not occur between connecting wire before you turn on the power;
2. Adopt wireless control method, 4 keys in total, function of each button as below:

1.Press each time, the green light flash one time, indicatiing has entered the next state.
2.Standard color changes as follows: