RF 8Key LED RGB controller
Category: RF controller Publish Time: 2014-05-27 14:32
Aluminum RF 8 Keys RGB controller adopted the advanced computer control chip. Its mainly used to controlled all kinds of constant voltage led lights,such as:LED source, LED strips,led wall washer,wall Glass curtain lights,etc.It integrated with easy connection,simple manipulation and power off memory function.User can choose the 7 color jump, fade,fash mode ,and the lights brightness are adjustable according to the user actual requirement.
Technical Parameters:

Working temperature:-20-60°C
Input voltage:DC12~24V
Output:3 circuit
Connection mode:Common anode
Controller size:L130×W65×H25mm
package size:L135×W80×H54mm
Net weight:185g
Gross weight:251g
Static power consumption:<1W
Output current:<4A/ch or <8A/ch (optional)
Output power: 12V/4A < 144W;12V/8A< 288W;24V/4A< 288W;24V/8A< 576W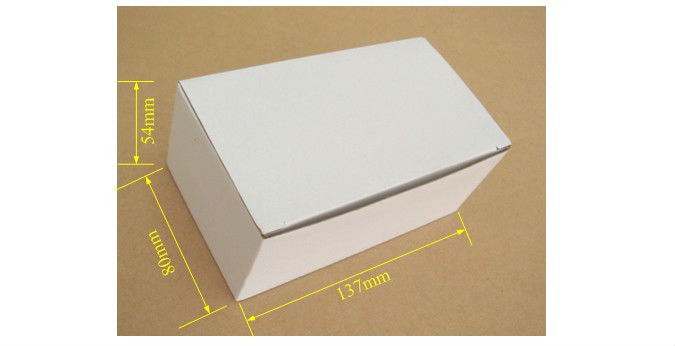 Interface Specification:
Power input interface: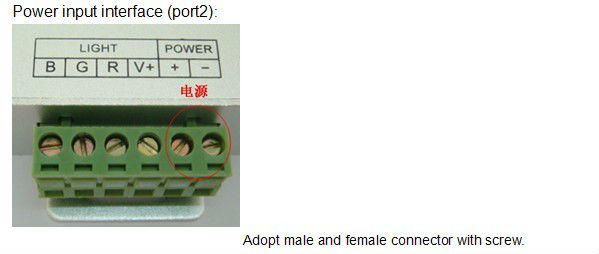 Load output interface: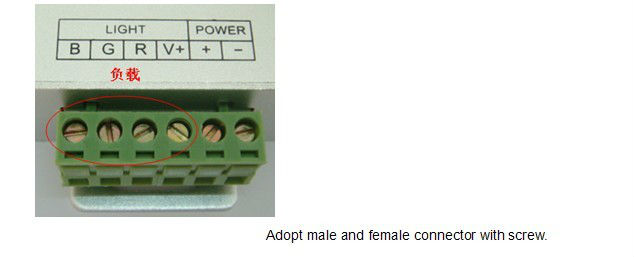 Typical Application:
Application Circuit: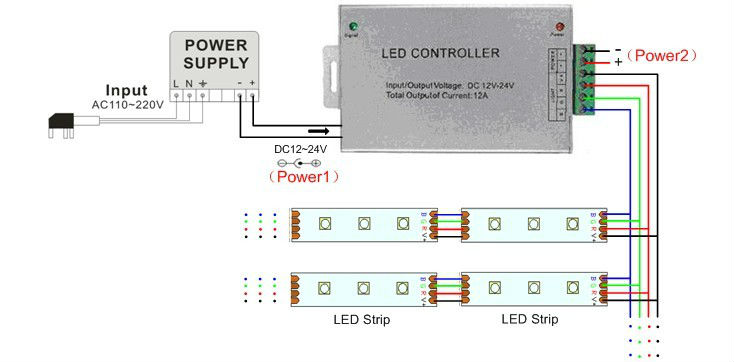 Direction for use :
1.Connect the load wire at first, following by the power wire; Please ensure short circuit,can not occur between connecting wire before you turn on the power;
2. Adopt wireless control method, 8keys in total, function of each button as below: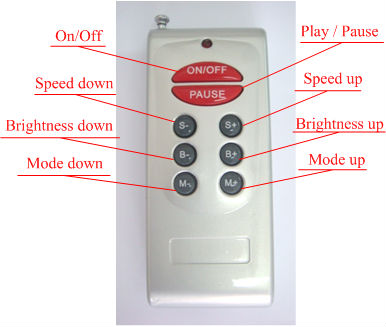 1.Press each time, the green light flash one time, indicatiing has entered the next state.
2.Standard color changes as follows: